Recent Events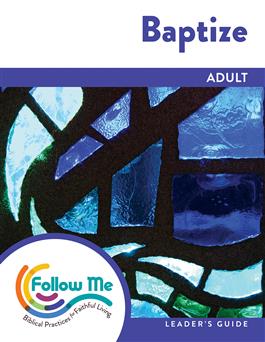 | | |
| --- | --- |
| Facilitated by: | Eileen Viscaino and Ann Williams |
| When: | Sunday mornings, 9:30–10:30AM, January 9–February 27, 2022 (8 weeks). The room will open at 9:15AM. |
| Where: | On Zoom only. |
| Resource Text: | Your own Bible and a resource book for each month, available in printed copy at the church for $8 each. |
---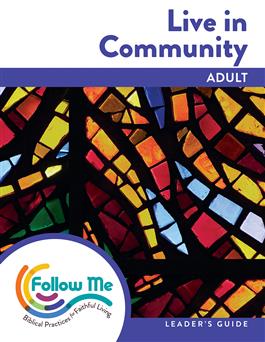 This class series is continued from the Fall and Advent classes, focusing on ways for adults to live and grow as Christians. Each week, we prepare by reading Bible passages and the book, and by reflecting on the topic for the week. On Sundays, we have a group discussion, following the interests of the group members.
For January, we will study and discuss the practice of Baptism, a practice that is "in some ways, incredibly simple… A few words and a handful of water are the only essential ingredients. At the same time, baptism represents a great event with profound significance for the life of discipleship… it plunges us into a pool of meaning and mystery deep enough to swim around in forever…." (Baptize, p. 4)
During February, we will study and discuss Life in Community. We affirm that "no one is able to, nor are we supposed to, follow Jesus on our own. We need one another for this journey of faith." Therefore we will discuss such questions as, "How do we navigate our differences find common ground, and learn to create a life together with all the unique aspects that make us who we are?" (Live In Community, p. 4)
This class may be of special interest to parents, since our Family, Youth and Children's program is using a children's version of this same curriculum, allowing families to study similar material together.
To sign up: You can sign up here.